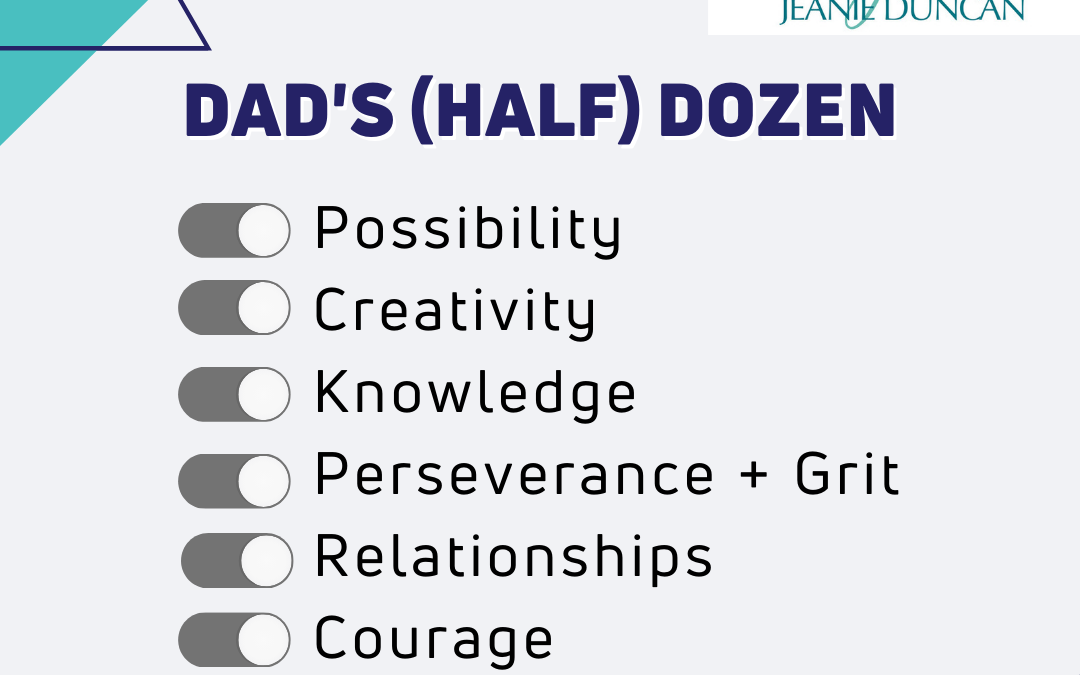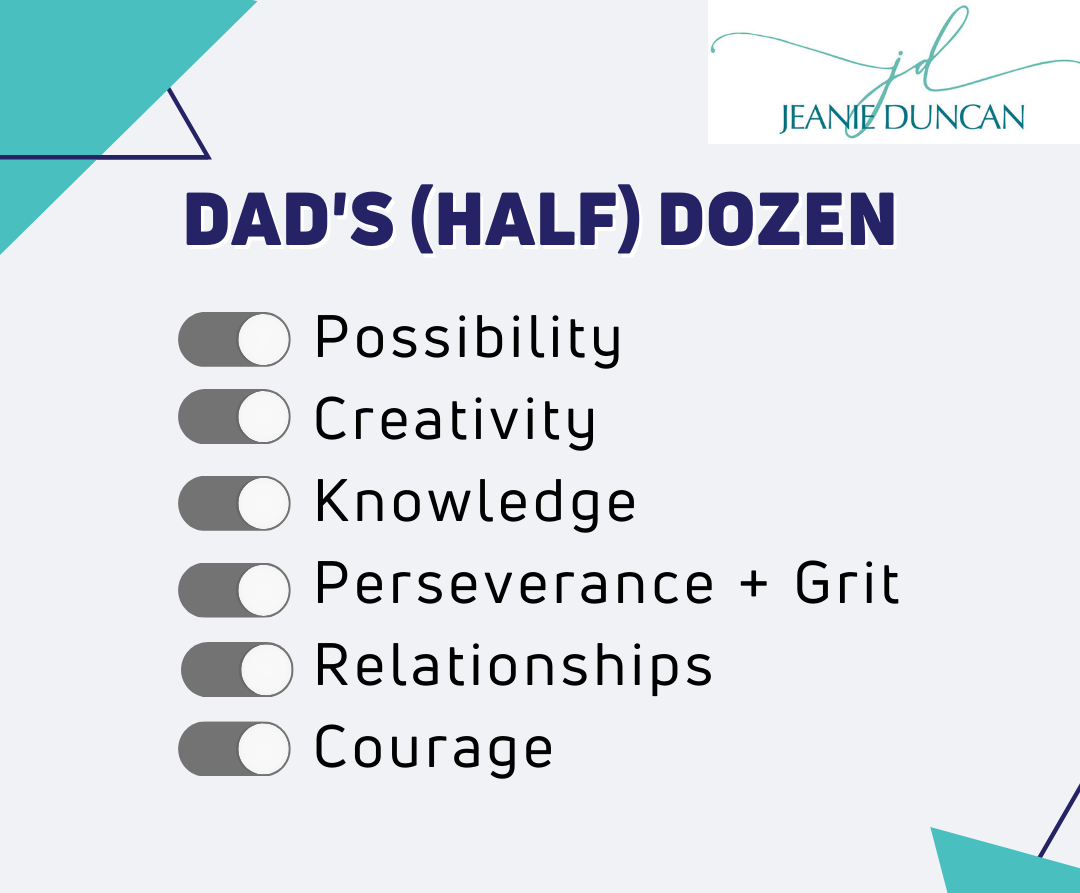 My dad was a gentle giant – not physically, but figuratively speaking in his heart, spirit, and all-around "way." There was nothing he couldn't do. I lost him to Alzheimer's a couple of years ago. It's such a dreadful disease – slowly chipping away at your loved one until they're only a shell of who they once were. You're stuck grieving your loved one while they're still living. In his slow ten-year fade, we found joy in going on long walks where we'd talk about all the things. I'd seek his business advice, and he would teach me through his stories.
My mom and dad were business owners – both farming and a retail jewelry business. They had a jewelry store in the city, and later moved it into our home, where dad designed and created custom fine jewelry, while mom took care of customers and the finances. I still smile today thinking about how these two enterprises couldn't be more different from one another, yet they so perfectly reflected who he was: artist, builder, nature lover, enterpriser. He'd go from wrangling cows and horses by day to delivering his beautiful and intricate jewelry designs for customers in the evenings.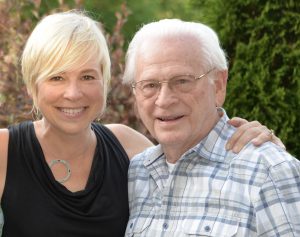 I was the youngest of three kids, and we all worked in the businesses, from chores of taking care of the farm animals and the property to stringing pearl necklaces and sorting gemstones. Like most kids, I didn't realize it then, but I was absorbing so many lessons and shaping qualities that would later serve me well.
It's in starting and running my own business that I think of my dad most today and feel his influence. He served as a huge impetus. I could write so much about him, but I'll stick with my "Dad's (half) Dozen" for now. It's these qualities that made him such a beautiful human being, encouraging mentor, and humble, effective leader…for which I'm so grateful.
Dad's (half) Dozen
Possibility: The quote, "If you can dream it, you can do it" is attributed to Walt Disney, but it could just as easily be my dad. The man knew no limitations and believed that anything was possible. He started with nothing (in fact less than nothing) and built businesses, made an abundant life for his family, and taught us that we could do the same.
Creativity: I so appreciate and value the creative human being my dad was – jewelry designer, landscape architect, master gardener, home and barn builder, and more. If he saw something he wanted or something he desired for his family, he went after it, most always doing the design and work himself.
Knowledge: Building on his creativity and infinite resourcefulness, if there was something he wanted and didn't know how to do it, he learned how and made it happen. It seemed like there was nothing he couldn't do. I remember the time he put in a lake on our farm. A natural stream ran through our property, and he'd always wanted a lake. So, he drew up the plans for it, bought a backhoe and bulldozer, built it, then sold the equipment for more than he paid for it. And best of all, he stocked it with bass, brim, and catfish which made for hours of fun fishing from our paddleboat. My dad…
Perseverance and Grit: Dad was ambitious and enterprising and knew that success came with pure hard (and smart) work and the ability to stick with it through all the ups and downs. I couple these two because it makes me think of Angela Duckworth's book, "Grit: the power of passion and perseverance." It describes my dad to a "T." In it, she defines the key characteristics of courage, conscientiousness, long-term goals and endurance, resilience, and excellence. Ok…if I could only have one of dad's traits, it might be this one!
Relationships: In life and work, my parents were all about relationships. "We do business with those who do business with us," they would often say. They built a great following of customers with this mantra and generously cultivated loyalty. On our farm, we had a small but prolific orchard of pecan, apple, and peach trees, a vegetable garden, and several dozen rose bushes. Every week, dad would harvest whatever was in season, arrange vases and gift bags, and make their "Friday rounds" delivering gifts to clients, customers, and vendors. He was famous for it!
Courage: One of my favorite quotes comes from John Wayne, who was adored by my father, "Courage is being scared to death and saddling up anyway." This should have been on display in dad's store; I remember him most for this kind of boldness. I'm sure he had plenty of doubts and was even terrified at times, but he did all the work, he trusted, and took the leap. And without ever saying a word, he taught me how to do the same.
---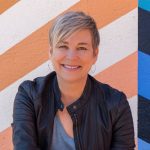 Hi, I'm Jeanie Duncan. I work with individuals and organizations as a transformation partner to help them unlock their Truth, discover authentic value, and create meaningful impact in the world. I believe when we are truly aligned with our purpose, we can live and perform at our highest potential. With over 25 years of experience as an executive, CEO, consultant, and coach, I offer strategic, knowledgeable, and experienced guidance for those who are ready to take the courageous leap toward true transformation.