Board and Staff
Development
My Approach
Assess. Learn. Plan. Execute.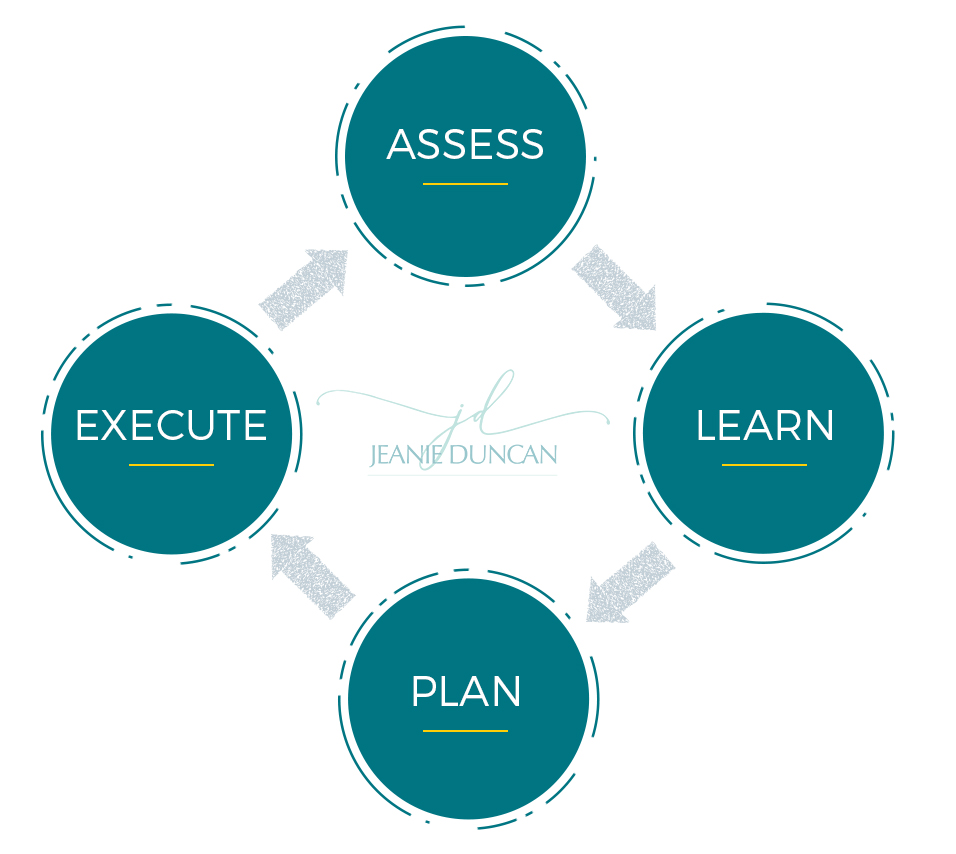 For your non-profit organization to reach its full capacity, your board and staff team must work together as a cohesive body. Expectations, roles and responsibilities, and priorities must be clearly defined and articulated so that your leadership is in sync with each other and with the organization's strategy.
My approach ensures ownership and buy-in from the start by involving both board and staff in the process continuum.
Review current documents, policies, processes, and structure to reveal strengths and identify gaps
Compare your organization's resources and approach to industry best practices
Explore current and potential leadership strengths, issues, challenges, and opportunities
Review assessment findings to understand what the data reveals
Compare your organization's resources and approach to industry best practices
Be willing to question and evolve your practices
Incorporate discoveries, which inform and shape ideal policies, processes, and structure
Commit to board and staff development, clarifying roles and responsibilities; building team direction, alignment, and commitment; leveraging strengths; and addressing areas to develop
Commit to an evergreen approach, continually assessing and adapting to account for changes and evolving needs
Leverage leadership strengths to perform beyond your greatest expectations
Enlist coaching support to periodically check in, address issues or barriers, and catalyze forward action
"The NC Coastal Land Trust worked with Jeanie to do assessment, strategy development, succession planning and board and staff development. She guided us through challenging subjects and organization transition, about which both staff and board had some anxiety. Through her calm demeanor, well-researched expertise, and a thoughtful and strategic process, a safe place was created for discussion and decision-making. She helped us transition to a place of optimism and possibility."