My Approach
Assess. Learn. Plan. Execute.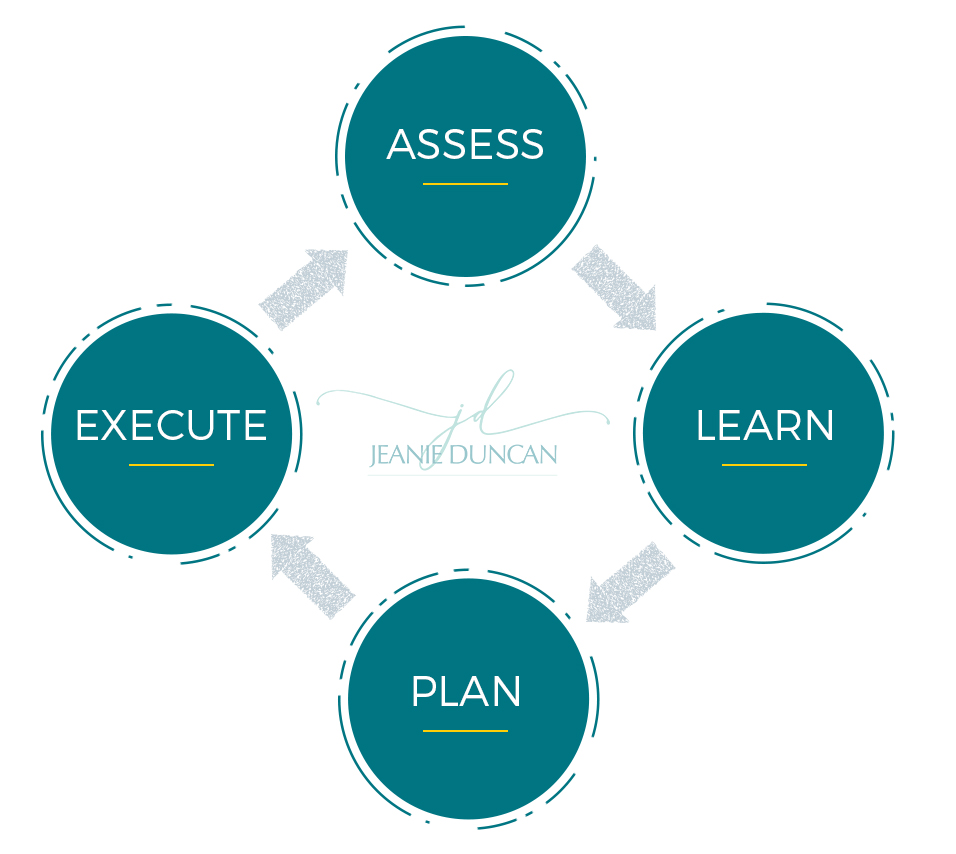 Today's organizations face an array of complex, changing, and urgent variables that demand a new level of innovation, agility, and resilience. Leaders must position their organizations to think and act strategically to ensure sustainability, and they must ensure ownership and buy-in from the start by involving both board and staff in the process continuum.
My approach to strategy development is designed to help non-profit organizations foster long-term sustainability fueled by mission and purpose.
Utilize a sustainability lens, exploring leadership, resources, strategy, and culture
Conduct research and benchmarking, informing strategy development and ultimate plan execution
Explore research findings to understand what the data reveals
Be willing to understand, question, and evolve the "why," "what," and "how" of your business
Incorporate discoveries – which inform and shape vision, mission, and goals – and develop a pursuant action plan
Confirm direction, alignment, and commitment among board and staff to the organization's vision, mission, and goals
Commit to an evergreen approach, continually assessing and adapting your plan to account for changes and evolving needs
Align all facets of your business with your overarching mission and goals
Enroll accountability partner(s) to ensure successful plan implementation and goal achievement
Ready to leap Into the Possible?
"Jeanie brought deep-rooted experience in united arts funds, nonprofit management, organizational leadership, community planning, and creative sector economic impact work. She has a great capacity to listen and prompt meaningful dialogue. Because of the iterative and inclusive approach, she was a tremendously effective guide for our journey. Jeanie worked with and within our community to successfully strike the balance between engaging diverse stakeholders in the here and now, while leading us toward new vistas for our future."