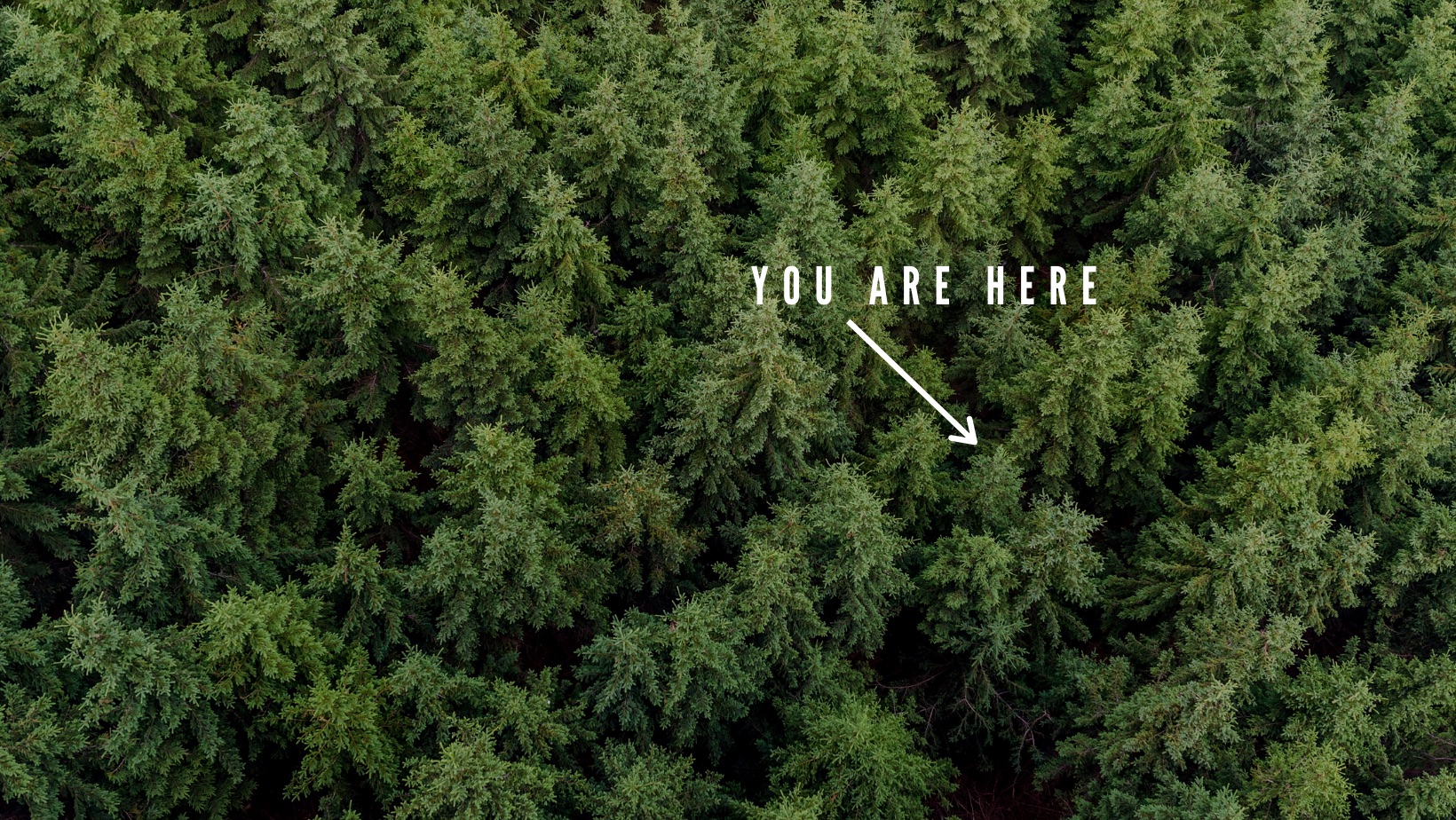 We've been waiting. Waiting for 2020 to end and 2021 to finally arrive. But the turn of the calendar didn't solve our problems – in fact, not much feels different at all. If anything, it feels like a continued or even an increased sense of unknown, uncertainty, and chaos.
Since March 2020, I've often felt like I'm in the middle of a dense forest with no obvious way out. My "way" has become one of putting one foot in front of the other, literally taking the next step, and then the next. Most days, this helps me feel like I'm making progress, albeit slow.
My consulting and executive coaching work focuses on helping leaders and their organizations navigate change and transition. These days, I lean on my own practices…a lot. One of my favorite sources is the work of William Bridges and the Bridges Transition Model. In his book, "Managing Transitions," he presents the stages of transition: Letting Go, the Neutral Zone, and the New Beginning. Let's take a look at the Neutral Zone he describes.
The Neutral Zone
"It's a time when all the old clarities break down and everything is in flux. Things are up in the air. Nothing is a given anymore, and anything could happen. No one knows the answers: one person says one thing and someone else says something completely different."
Sound familiar?
This Neutral Zone is a huge chasm of discomfort between an ending and a new beginning. We're waiting – for a new president to take office, for spring to come, for a vaccine to be widely available, to return to school and work, to hug our friends and family, and to travel. Waiting, waiting, waiting. Telling yourself it'll be worth the wait, but also feeling exhausted, isolated, and worried because time can feel like a finite resource.
Bridges continues, "One of the most difficult aspects of the Neutral Zone is that most people don't understand it. They expect to be able to move straight from the old to the new. But this isn't a trip from one side of the street to the other. It's a journey from one identity to another, and that kind of journey takes some time. The attitudes, outlook, values, self-images, and ways of thinking that were functional in the past have to 'die' before people can be ready for life in the present."
So, what do we do in this neutral zone? What do we do while we wait? How are you in this zone? Probably like you, one day I'm up, the next I'm down. Some days I'm optimistic, others, I can't find that optimism no matter what I do or how hard I try.
But hang on…there's hope!
As we've sustained in this abyss now for nearly 12 months, I'm learning to be with it and also recognize it for its gifts and opportunity. Somehow, it helps to know we're all in it together…it literally feels like there's not one person on the planet with a "ticket" to escape this time of pandemic, social and racial injustice and unrest, and political turmoil. We're faced with doing our work and living our life the best we can. What feels most right to me is openness, kindness, compassion, flexibility.
"This is not the wasted time of meaningless waiting and confusion that it sometimes seems to be," offers Bridges. "It's a time when reorientation and redefinition must take place, and people need to understand that."
Yes, it's a time of anxiety and even chaos, but also it is a time when we're more open to new ideas and opportunity. I remind myself daily that there's power in this place. For me:
Priorities have become clearer, and I realize what's most important in my life.
I can do with less. A lot less, in fact: money, material things, activities, work hustle…all the busyness
Losing what "was" is teaching me to exercise my creativity and look for new opportunities to cultivate and apply myself – my interests, skills, talent, and experience. Coupling this with new insight around my priorities is giving way to a new and more aligned path.
I'm reminded to celebrate the highs and the wins, even the smallest wins (especially those!)
I look for the lessons in the lows and greatest challenges.
I realize that my happiness and power come from within. I'm developing my spirituality practice to help me tap into that.
Since March, I've discovered that not only does my old way not work now, but I no longer even wish for that way. There are many things I quite like about this middle place and how the present is informing what I'm building. I'm learning to trust myself and my intuition and inner voice much more every day.
How are you finding ways to maximize and leverage your neutral zone?
---
Hi, I'm Jeanie Duncan. I work with individuals and organizations as a transformation partner to help them unlock their Truth, discover authentic value, and create meaningful impact in the world. I believe when we are truly aligned with our purpose, we can live and perform at our highest potential. With over 25 years of experience as an executive, CEO, consultant, coach, and writer, I offer strategic, knowledgeable, and experienced guidance for those who are ready to take the courageous leap toward true transformation.