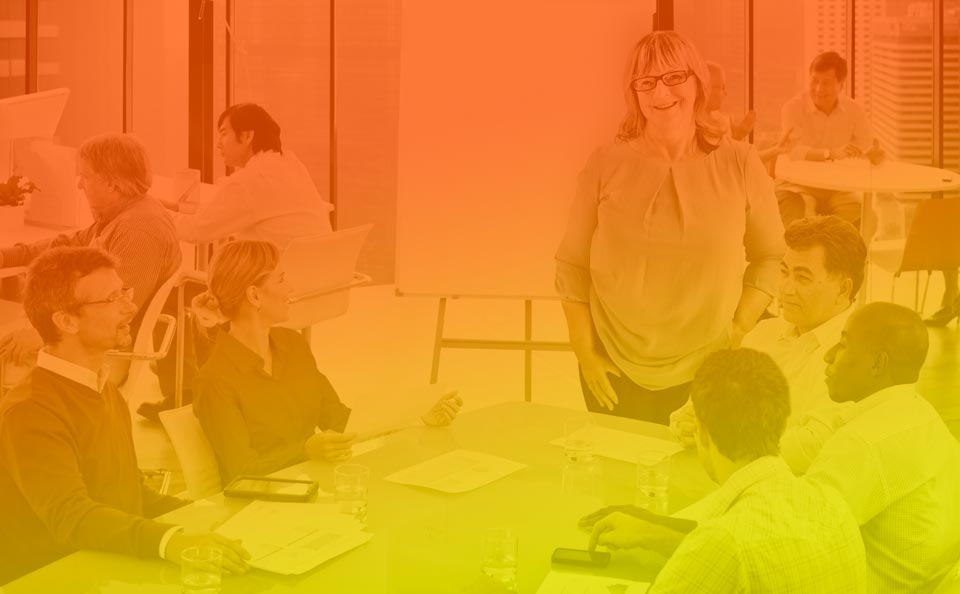 In a feature article of The Nonprofit Quarterly – The Inclusive Nonprofit Boardroom: Leveraging the Transformative Potential of Diversity – authors Patricia Bradshaw and Christopher Fredette shared highlights of a study they conducted of Canadian nonprofit organizations examining how they made sense of diversity, and what they saw as best practices for enhancing it. Their findings and reflections reveal the potential in harnessing the power of diversity in organization leadership.
Their focus was on diversity and the dynamics of inclusion, versus assimilation or differentiation, defined as the degree to which members of diverse and traditionally marginalized communities are present on boards and meaningfully engaged in the governance of their organizations.
I believe that a commitment to diversity and inclusiveness among organization leadership is vitally important. And my observation is that this work is challenging, complex, and requires dedication and commitment over the long-term. Many organizations, as they attempt to bring greater diversity to their board and staff, have experienced a decline in organization performance and forward progress. I've witnessed the changes creating tension, conflict, and division. I conclude that this is due in great part to two factors: 1) a misunderstanding of what it truly means for an organization to embrace diversity and inclusion, and 2) the lack of sincere, consistent, long-term commitment to and execution of a diversity plan.
From the study, interviewee Kristina Bourne described an environment of inclusion as "a culture in which every individual is valued as a vital component of the organization's success and competitive advantage." Bourne describes this concept as an alternative to seeing diversity as an end in itself or something to be managed or tolerated.
Reflecting on their interviews, they found that informants were talking about two different types of inclusion — which Bradshaw and Fredette termed "functional inclusion" and "social inclusion"— and about how the two can work together to create something transformational.
The article describes functional inclusion as characterized by goal-driven and purposeful strategies for the increased inclusion of members of diverse or traditionally marginalized communities. Social inclusion, in contrast, is characterized by the participation of members of diverse groups in the interpersonal and cultural dynamics of the board, based on meaningful relational connections. Unlike the functional notions of inclusion, social inclusion also stresses the value derived from social standing and relational acceptance within the context of the board.
A commitment to and healthy balance of both social and functional inclusion is required for success. Merely recruiting board members from diverse communities and expecting positive outcomes is not enough. As you consider how your nonprofit's board will evolve to embrace diverse, inclusive leadership, consider the following:
Your organization's leadership must be reflective of the diverse communities and constituents you serve. It's simply sound business practice.
Be prepared for the complexities and challenges of becoming a more inclusive organization.
Include your commitment to diversity and inclusiveness as a core part of your organization's strategic plan. Approach the work with a sincere and genuine commitment to execute this core strategy consistently over the long-term. It must become a part of your organization's DNA.
Begin with simple actionable steps, with people you know. Progress slowly and steadily, remembering that relationship building takes time.
Once on board, support new members through transitional phases of board entry, and authentically engage them in social aspects that build strong relationships and board cohesion, such as mentorship, orientation practices, and other group-building processes like retreats and workshops.
Ensure that yours is a strong and welcoming organizational culture, helping new members feel comfortable and at ease.
Hold meetings at times and in locations where everyone could attend (in locations with elevators in order to be accessible to those with physical disabilities, or on days that accommodated religious holidays, for example),
Exhibit sensitivity regarding the use of humor and choices of subject matter that could marginalize or silence people, or exhibit unconscious privilege.