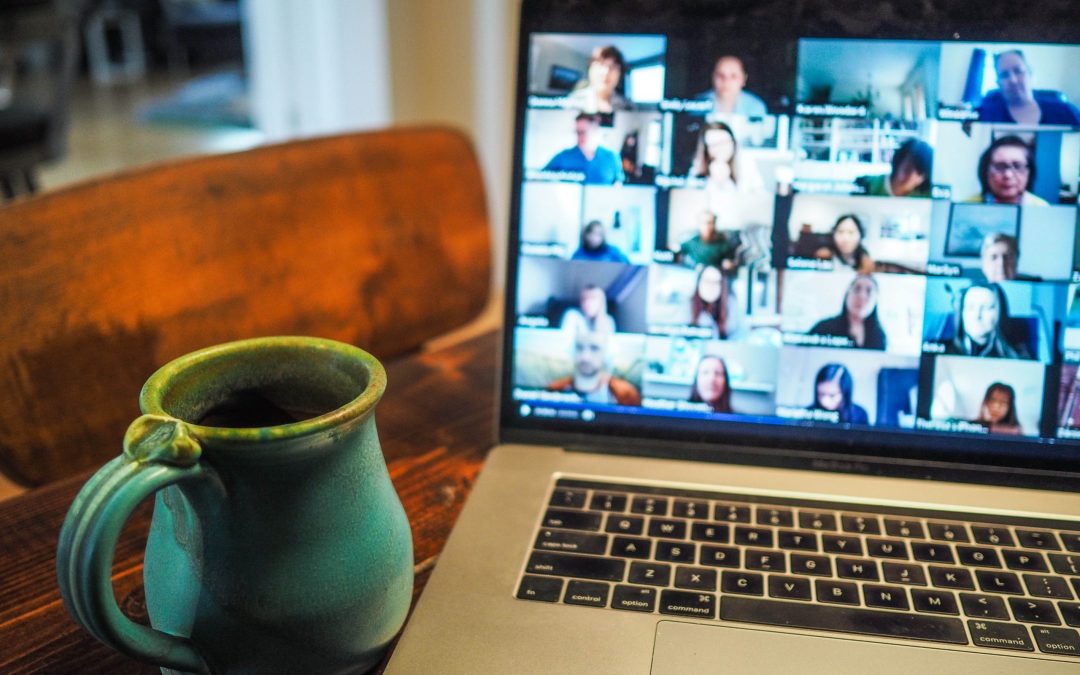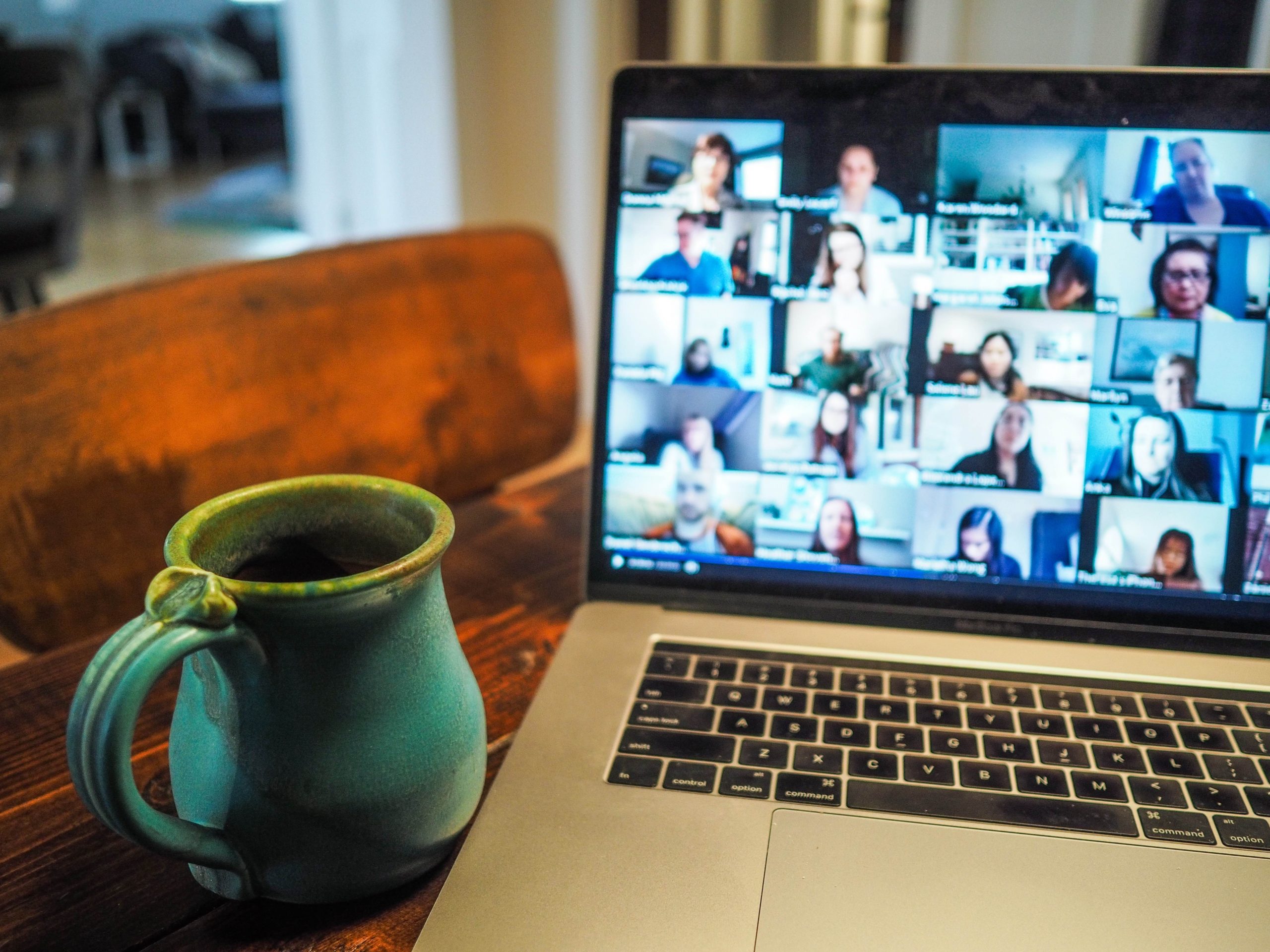 Remember the days when we could physically gather for meetings, programs, and events at work? I find myself longing for it as we're about to "lap ourselves," approaching month #11 in the COVID era.
Today, most of us are spending half or more of our time in a virtual space with clients, team members, and other colleagues. In this reality, communicating our unique leadership brand and presence requires us to be mindful of a whole new range of factors, to get creative, and tap into new and different resources in order to effectively and compellingly convey who we are… where often our "stage" isn't much bigger than a postage stamp.
Back when we could gather in-person, we had a more accessible and dynamic environment and range in which to present our unique "essence." It was just easier. By merely walking into a room, you could command attention and convey presence.
It all starts with knowing your personal leadership brand.
We're not used to thinking of ourselves as a "brand." Thoughts of brand more often conjure up images of our favorite coffee or shoes, the car we drive or the makeup we wear (remember makeup? :0 ). But even if you've never thought about your own personal brand, you have one. You're "presenting it" everywhere you go…yes, even if you're only walking from your kitchen down the hall to your office. So, why not take a more mindful approach and really be in charge of this brand! It's just as important in the virtual environment as it is in-person and it requires knowing what works in that setting and making it work for you.
Start defining your brand by considering these questions:
What do I bring to the table? Think about your skills, talents, expertise, experiences.
What is uniquely me? What sets you apart? There's no one else on the entire planet quite like you! What do people get with you that they don't get with anyone else?
What is my brand promise? Think about what you deliver.
What do I stand for? Consider your core values and what matters most to you.
How do I want to be described? When you "leave the room," what would others to say about you? What adjectives would they use to describe you?
Next, give thought to how you deliver your brand.
I think of delivering your brand as your presence, or executive presence – the "how" of presenting yourself. How can you present your brand most effectively to:
show up in the most impactful way,
accomplish your goals,
convey your key messages, and
achieve your aspirations?
In her book Executive Presence, Sylvia Ann Hewlett offers, "No man or woman attains a top job, lands an extraordinary deal, or develops a significant following without the combination of confidence, poise, and authenticity that convinces the rest of us we're in the presence of someone who's the real deal."
In essence, Hewlett is saying you get there because you're being purposeful and intentional about who you are and how you show up.
She lays out the key components of what comprise executive presence: gravitas, communication, and appearance. These elements help you take what's uniquely YOU and unleash it in the world.
Gravitas
In short, gravitas is the ability to exude integrity, and confidence under the most pressing circumstances. It's a combination of qualities that conveys you're in charge or deserve to be.
Communication
As it relates to presence, effective communication is as much, if not more, about the "how" you communicate than the "what" you communicate.
Research shows that people pay the most attention to our nonverbal messages. In fact, up to 93% of your message is derived from how you say it.* 93%! This statistic drives home the need to pay attention to these elements of our messaging and utilize our nonverbal communication strategically for the greatest impact and connection.
"Strong communication skills are an accurate representation of whether you qualify as a leader or not," says Hewlett. "You have a five-second shot to first engage with your audience after you meet them." Make it count!
Pay attention to your body language and posture

Be human; let them see you

Read the people in the room and adjust your way/style as needed

Share insights through stories rather than abstract ideas.

Focus on the technical aspects of your speech, things like reducing filler words and controlling the pitch and volume
Appearance
Lastly, Hewlett offers that your outward presence (clothing, accessories, hair, expression, etc.) shouldn't distract people from your professional competence, but instead should emphasize it. "If it's not adequate, you won't hold their attention. It says, 'I'm capable of and in control of presenting myself and, therefore, responsible to handle whatever else I am entrusted to do.'"
Hewlett highlights elements of appearance that include:
Being polished and groomed

Physical demeanor

Attire that positions you for your day…or your next job
Putting it together – Your brand and presence in the virtual realm
Specifically for the virtual realm, consider these tips to help you engage and successfully present yourself:
Position your camera where it's at eye level and look directly at the video camera – not the people – to hold eye contact with your audience. It's okay to look at the other faces in your video conference but do so only occasionally if you're the one talking or presenting. Avoid camera angles that have you looking up or down in order to engage with your audience.
Pay attention to what your camera captures beyond you. Consider a virtual meeting practice with a friend to get feedback on what your audio and visual is communicating. Rid your physical environment of clutter, ensuring that it's neat, tidy, and free of distractions as much as possible. Avoid camera angles that show half your ceiling and that distracting light or ceiling fan! You want your audience focused on you, be sure that your face – and other elements you want to communicate – is what fills your virtual tile.
Make your nonverbal communication work in your favor – practice good posture, avoid crossing your arms, and keep gestures to a minimum, utilizing for effect and impact to amplify your message, otherwise they can convey nervousness and anxiety.
Maintain a steady and assured voice. Have you heard of "up talk?" This is when the voice rises at the end of a sentence…as if asking a question. A string of up talk sentences kills credibility. As your talking, speak with confidence, with the arc of your voice starting at one note, rising in pitch through the sentence, and dropping back down at the end.
Convey a balance of confidence, competence, and authority with ease, warmth, and empathy. By nature, the virtual environment prevents us from connecting as much as we could if we were in person. It requires us to be mindful and get creative to build connection – it's possible, it just requires more work. A few simple practices that make a big difference include: smiling, leaning in as someone speaks, nodding in agreement, using humor, staying relaxed, and asking questions of your audience that engenders ease and helps you build rapport and find common ground.
---
* Mehrabian, A. (1972) Nonverbal communication. Aldine-Atherton, Illinois: Chicago
---
Hi, I'm Jeanie Duncan. I work with individuals and organizations as a transformation partner to help them unlock their Truth, discover authentic value, and create meaningful impact in the world. I believe when we are truly aligned with our purpose, we can live and perform at our highest potential. With over 25 years of experience as an executive, CEO, consultant, coach, and writer, I offer strategic, knowledgeable, and experienced guidance for those who are ready to take the courageous leap toward true transformation.