I remember elementary school and "field day" each year in the late spring. I looked forward to it with great anticipation. We'd have team relay races – three-legged, potato sack, egg-and-spoon – and then the best event of all…tug of war.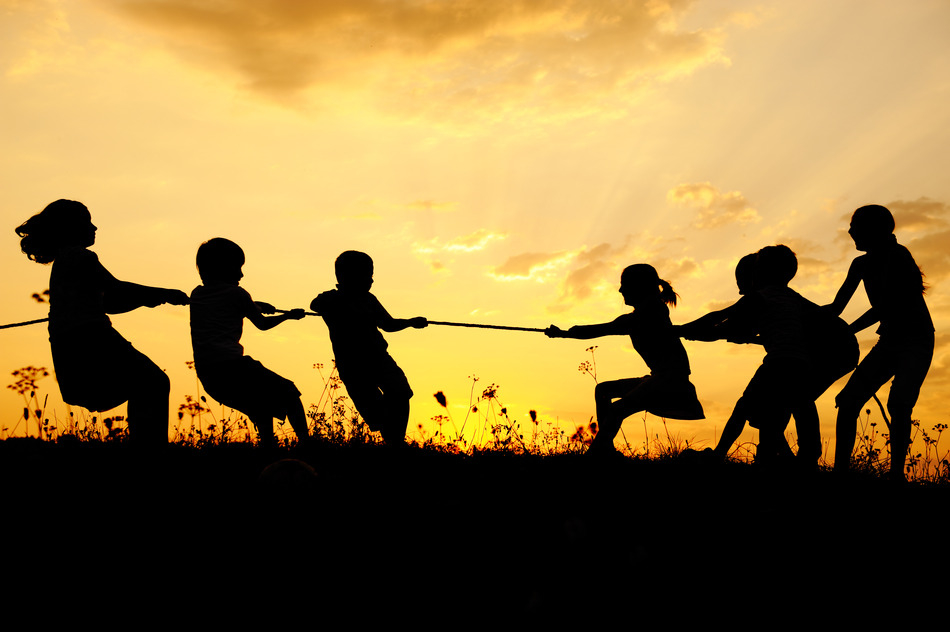 We'd grab the rope with our sweaty fists, grit our teeth, dig our heels in, and go to it. Tugging ferociously to and fro, sometimes the battle was quickly won and other times it seemed to go on forever until one team succumbed to the other, often getting drug to the dusty ground and across the line.
I may have liked this challenge on the playground, but it certainly is not the experience I want coming alive in my real life. Yet, sometimes it happens – mostly when I'm torn between competing priorities of work, family, community, and self. I feel "up against it" trying to manage and balance the many priorities and expectations.
Much like Elizabeth – the nonprofit executive portrayed in the attached article "Yes, You CAN Balance Work and Family Roles" – I experience the tension between consuming work responsibilities and my other life roles. This was especially true for me while serving in various leadership roles in the nonprofit sector, most recently as President & CEO of an arts council.
Early on in that position, I didn't know any other way to be than "always on." I thought, "If I'm not thinking about the organization, who is?" I constantly assessed, planned, strategized, and engaged my team and stakeholders. I knew the importance and necessity of being the face of the organization, a presence at local arts and cultural events during evenings and weekends, and "at the table" with other critical community leaders.
At home, I had a 4-year-old son, a spouse with an equally demanding career, and aging parents that needed my increasing attention and support. For years, I served in this complex and demanding role, often recalling the field day memories of tugging to meet all the demands while aiming for balance among my life's personal and professional interplay.
Nearly a decade later, I completed my tenure with the organization. Between leaving that post and starting my own business, I decided to take a sabbatical. I wanted to clear my head, explore creative pursuits, and allow myself the space and time to renew my energy, be with friends and family, and shape what would come next.
During this time off, I learned that, while successful, the way in which I led was not a sustainable practice. Going forward, I committed to living a more realistic pace, adjusting my expectations of myself (and others), and more fully honoring my core values.
For me, work-life balance is more about creating and managing flow than literally attempting to divide up and assign the number of hours in a day to the important activities of life. If something I'm doing has positive impact and gives me energy, then I have this sense of resonance and ease – regardless of the actual hours I've spent doing it. My life feels aligned, or "in balance." This allows me to channel that energy into taking care of what's important to me – both at work and outside of work.
Finding a workable approach to life is critical and can benefit your well-being, relationships, and the organization you serve. This article – "Yes, You CAN Balance Work and Family Roles" – offers five steps that can help you start today to create a more fulfilling life for yourself. We'd love to hear what's working for you to create work-life balance.
Read other related blog posts:
I Got This! Creating a Life of Choice, Resonance, and Flow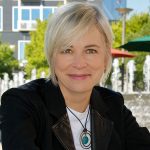 About Jeanie Duncan: Jeanie is President of Raven Consulting Group, a business she founded that focuses on organizational change and leadership development in the nonprofit sector. She is a senior consultant for Raffa, a national firm working with nonprofit clients to lead efforts in sustainability and succession planning, executive transition and search. Additionally, Jeanie serves as adjunct faculty for the Center for Creative Leadership, a top-ranked, global provider of executive leadership education.